ABOUT US
MANY ROADS LEAD TO THE SAME PLACE ON A JOURNEY…
TRAVELING MATTERS WILL LEAD YOU TO A ROAD OF DISCOVERY.
For more than twenty years Margarita Ramirez, owner of Traveling Matters and a Certified International Travel Guide, has been developing and organizing journeys throughout the world.
In 1998, Margarita became deeply connected with the landscape and peoples of Ireland, married an Irish native, Peadar Dalton, and since then has continued to successfully take groups year after year to Ireland. "There is just something in the verdant landscape of Ireland that every time the plane touches the tarmac in Shannon Airport I feel a quickening of heart and soul, glad to be back home again."
Part of the success of Traveling Matters is our added professional training in group dynamics and getting to know each group long before the departure date. All of our clients come from a referral basis only. This contributes to the cohesiveness, diversity and personal quality that are felt among group members who travel with us. You can be involved in planning a trip for your group, whether for your friends, family or organization. Traveling Matters will partner with organizations that would like to have a theme, conference or study component to the excursions. We work with dancing groups, art groups, professional study seminars and much more.
Traveling Matters has perfected its journeys by focusing on one country at a time. We have planned itineraries and taken groups every year since 1998 to Ireland, and have organized journeys to Italy since 2010.
Margarita has developed a model for travel based on her philosophy. The highlights of this model and what it provides are:
A new beginning or well-needed pause in your hectic life.

An opportunity to unleash obstacles or get a new perspective on an unanswered question back home.

An experience of joy, fun, and a renewed sense of play in your life.

An opportunity to build a new community of friends.

An opportunity to meet new people in a foreign country, and discover the connectedness of us all.

A wealth of stories to bring home and new perspectives to share with family and friends.

An adventure and a personal challenge in the ultimate journey-self-inquiry while abroad.

Inspiration that will renew interest in work, family and relationships.
MEET OUR TRAVEL EXPERTS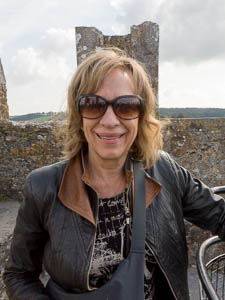 Margarita Ramirez
Margarita Ramirez-Dalton, owner of Traveling Matters, Seller of Small Group Travel and a Certified International Travel Guide. Margarita has traveled to Ireland for more than 16 years. She has also traveled, researched, and developed itineraries to many places around the world including South America, Africa, Vietnam, Italy, France, India to mention a few of her destinations. She enjoys taking you off the beaten path, exploring the beauty of landscape, poetry, music and local foods of countries she visits. She also enjoys dancing in whatever country or state she finds herself lucky enough to visit.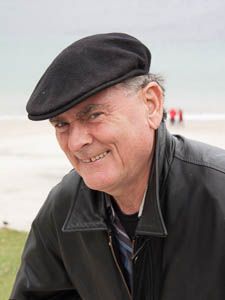 Peadar Dalton
Peadar Dalton, co-owner of Traveling Matters, is the man with the Irish brogue. Peadar is our native Irishman and has a great command of Irish history and other interesting bits about poets and scholars. He is our official Pub Crawl guide as well. Among his many academic accomplishments he holds a license in clinical therapy and is a requested national speaker.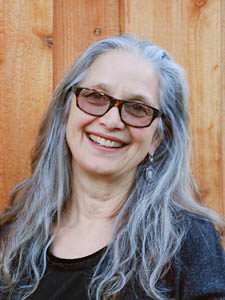 Rhonda Dubin
Rhonda Dubin, our multi-talented colleague, has worked with Traveling Matters since 1999. She manages all the technology and creative design for Traveling Matters. She has traveled to many countries throughout the world and often accompanies our TM journeys to Ireland. She is an accomplished photographer as well as an expert researcher and works alongside Margarita in developing our itineraries. Her favorite task is searching out the best gourmet sources for our group meals abroad. She has contributed many of the photos on our websites and often documents the journeys with her photography.
"IN ALL OF MY YEARS OF PLANNING AND GUIDING TRAVELERS TO DESTINATIONS AROUND THE WORLD, I HAVE LEARNED THAT THESE MINDFUL JOURNEYS CAN OPEN YOUR INVISIBLE EYES TO SEE THE IMMENSE DETAIL AND COLOR ALL AROUND YOU.
IN THE WORDS OF SAINT AUGUSTINE, 'THE WORLD IS A BOOK, AND THOSE WHO DO NOT TRAVEL READ ONLY A PAGE.'"
OUR PROMISE
We want you to have the journey of your lifetime. Let us create your perfect itinerary to Ireland.
"WE WANT TO GO ANYWHERE MARGARITA GOES. WE'VE BEEN ON THREE PREVIOUS TOURS WITH HER (TWO TO IRELAND AND ONE TO SONOMA) AND IN ALL CASES THE TIMES WITH MARGARITA HAVE BEEN MOST INTERESTING AND UNUSUAL. SHE DOESN'T TAKE THE EASY ROAD OR EVEN THE HIGH ROAD. INSTEAD, SHE CREATES HER OWN ROAD BY HANDCRAFTING A JOURNEY SUITED TO THE NEEDS OF THE GROUP. WE KNOW THIS TRIP WILL BE VERY SPECIAL."
We always wanted to see Ireland but how would we know where the best places were and where we would we'd mingle with the locals, get a flavor for the culture, see the most exquisite scenery, take in Celtic ruins and history, find great pubs with Irish music? Their expertise at planning and pacing…their hearts…their humor…& Margarita loves to dance & Peadar tells great stories & Irish jokes. KEEPERS FOREVER
As you probably know journaling isn't accomplished on the trip alone but requires considerable attention & reflections upon one's return from the journey. As I begin this process I am reminded again and again of all the hard work and continuous conscious effort you both expended to provide a genuine experience of the country you love. I want to thank you very much for that endeavor. It provided me with a rich storehouse of the people and places I experienced. I will always treasure the many guides you gave me a chance to experience Ireland through. So I say again from the heart thank you.
We wanted to express how much we enjoyed our Ireland trip. Sincerely you went above and beyond to ensure that our experience was incredible and memorable. Ireland is an amazing gorgeous country… each hotel was exceptional, the food was divine and the itinerary and activities were superb! Last but certainly not least our fellow travelers were extraordinary. Which all adds up to a trip of a lifetime!! On a personal note we want to say what a pleasure and an honor it was getting to know you both- we have never met more charming, gracious, genuine, and "fun" people- you both have contagious spirits that is a joy to be around. We will never forget the unforgettable adventure and the gift of your friendship.